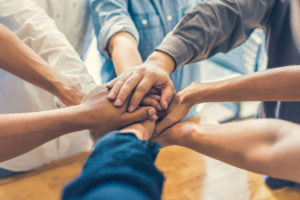 Corporations, businesses and other organizations are always looking for a new and interesting way to build employee relationships. Tired of the hour-long dinners that pass without much conversation beyond those sitting next to you? Trying to avoid obvious work-related exercises that don't really bring people together? The folks at Nite Trane have a creative idea that will engage your entire staff from 15 to 100 people for several hours. How about doing something fun?
The St. Paul-Minneapolis area has many fun outlets, both in the metro areas and the neighboring communities. Why not think about planning a corporate team-building Pub Crawl? Not just any pub crawl. Depending on how many participants your company schedules, teams are formed and sent out to gather trivia, work together solving puzzles, gathering scavenger items and attacking various challenges.
Competition
There's nothing like a bit of competition to get your employees and staff working together to solve complex puzzles, and gather information while learning about the area they live and work in.   
Customized
All our pub-crawl adventures are tailor-made for specific clients. Does your group like sports?  Are they into science? How about science fiction, geography and entertainment? We can set up any type of trivia challenges along the path of several local pubs. Our adventure coordinators will provide many choices of theme, venues, activities while making suggestions based on the professional goals your team is trying to reach. You can choose day or night and whatever time range works for you.
Care-free
Once you've gone over your goals and details with us, your event coordinator takes it from there. No worrying about items needed, coordination with venues or coordinating transportation to each new stop.  We can pick you up at whatever location you need at any time, and make sure everyone gets safely back from the final stop.
Nite Trane's staff are knowledgeable, experienced and helpful when planning and running your corporate team-bonding event. Contact us with your needs and we will tailor the perfect pub-crawling event for your company.