SPORTING EVENTS & CONCERTS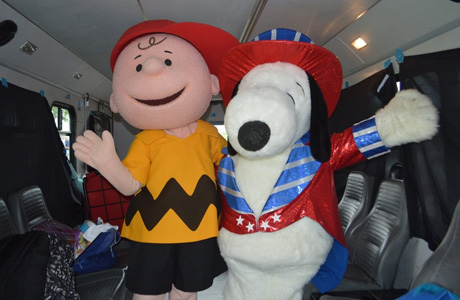 Sports fans and music lovers take their events seriously. They prefer to arrive in fashion and leave in style. This is where Nite Trane Transportation excels. We will provide a luxury limousine, SUV, or bus to pick you and your guests up on time and get you to that special event on time.
We understand the importance of tailgating and will help you stock our vehicles so that you and your guests can tailgate on the way to your favorite venue. No waiting in long lines to park in an overpriced parking spot in a field across the street from the venue. Our experienced driver will drop you at the front door and meet you at a location you select after the event is concluded.
There's no reason to end your special evening when the game or concert is over. Nite Trane will make your car available for you and your friends to light up the night at your favorite club or restaurant. Our driver will navigate the traffic while you continue the party in full-blown luxury.
Special events should be remembered fondly, recalling how everything went just right, and that is our promise to every valued client we serve. Leave the driving to the professionals and spend your time doing what you love.
Nite Trane's mission is for your evening to be enjoyable, memorable, and safe. Contact us before your next sporting event or concert and let us go to work to make your afternoon or evening one for the record books.