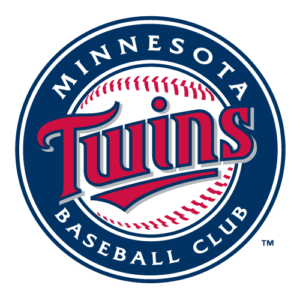 It's Twins season!
Sure, you can drive to Target Field, fight the traffic, and hassle with parking. Or you can turn gameday into a full day of fun, complete with pre-game tailgating and a post-game outing — and leave the traffic and parking worries to us.
At Nite Trane, we have a full fleet of vehicles, including luxury limousines, SUVs and buses, so you can roll up to the game in style.
Hiring out the driving on game day is a good idea for lots of reasons:  
It's More Fun
When you all ride in the same vehicle, it's just more fun. Since we will help you stock our vehicles, the party can start from the minute we pick you up and continue until we drop you off at the end of the night. When we drive, you have more time to focus on each other.
We Love Traffic
We know, driving through congested game day traffic is not for everyone, but we love it. That's why we do what we do.  When you turn the driving over to us, you don't have to worry about the stress of driving in heavy traffic or the annoyance of finding parking. We drop you off right at the door and pick you up at the agreed-upon location after the game.
You Get to Party More
Why not turn the game into a full day of festivities? When you hire Nite Trane to provide your transportation for the Twins game, you might as well make the most of it and keep the fun rolling well after the main event. Once we pick you up from the game, we will take you anywhere you want to go—bars, restaurants, you name it.
You'll Get Home Safely and So Will Your Friends
Just as important as having a fun day together is getting home safely at the end of the night. We will help ease any concerns of safe-driving, so you can spend more time with your friends and family.
At Nite Trane, our professional drivers are committed to providing a game day experience that will be safe, fun, and memorable. Contact us and let us help you plan your Twins game outing.